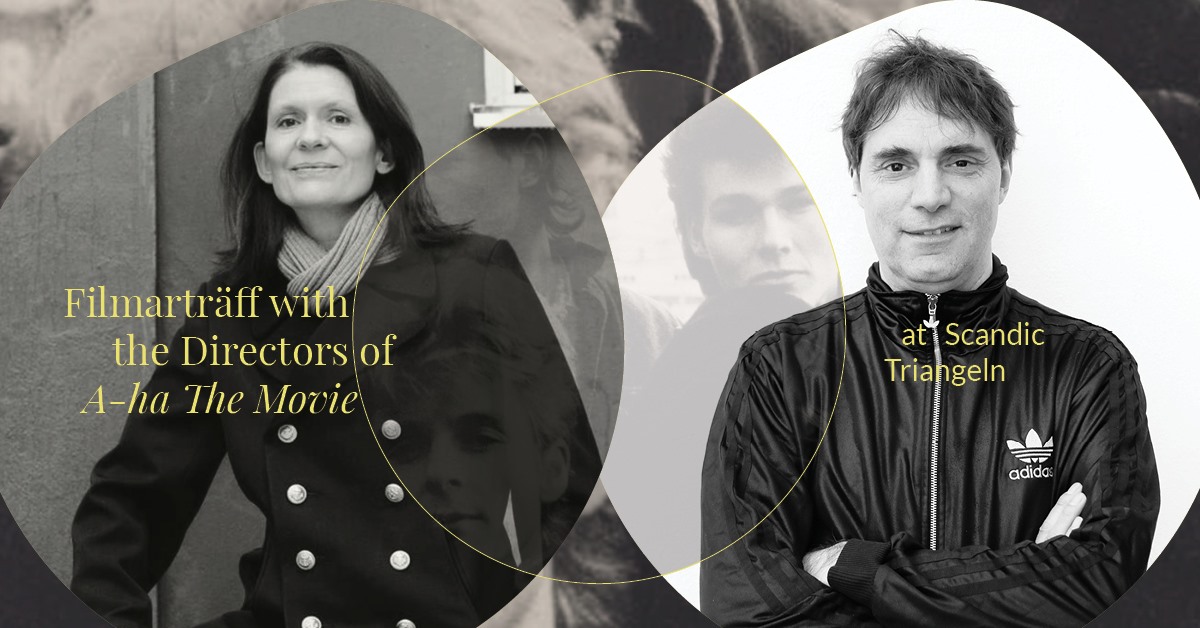 FILMARTRÄFF PÅ NORDISK PANORAMA
FilmCentrum Syd, Nordisk Panorama and OFF (Oberoende Filmares Förbund) invites you to join us for this year's Filmarträff during Nordisk Panorama Film Festival – Meet the directors of A-ha: The Movie!
Over the course of the afternoon, they will be chatting with us about how they came to gain access to the Norwegian pop band, and how documentary filmmakers can cultivate trust between themselves and their main subjects.
Joining us are:
– Thomas Robsahm, director.
– Aslaug Holm, director and cinematographer.
Following the Filmarträff, A-ha: The Movie will be screening at Cinema Panora at 20.15. In connection with the talk, we will be giving away a limited number of tickets to the screening. First come, first serve.
The talk will be moderated by Lisa Nyed, Commissioning Editor of Documentary Film at Film i Skåne.
When? 17 September, 16.00
Where? Hotell Scandic Triangeln, Malmö
Admission: Free
For more information: FILMARTRÄFF AT NORDISK PANORAMA
—
This event is part of Nordisk Panorama Film Festival which will take place 16 — 21 September. Read more:
nordiskpanorama.com
More information about OFF, Oberoende Filmares Förbund:
off.se
—
COVID-19
We are keeping an eye on the COVID-19 situation and follow the recommendations issued by the Public Health Agency in Sweden. Nordisk Panorama takes necessary precautions to ensure our audiences safety and we have extensive health and safety information available in our venues. People with suspected symptoms are asked to please stay at home.